WHO WE ARE
Tina Phillips, Founder & CEO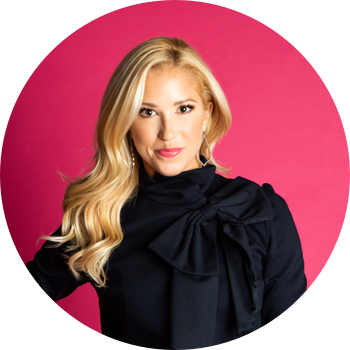 Tina's Bio
Tina is an experienced business development executive with over a decade of proven success generating top-line revenue through new client acquisition, retention, product development and strategy, marketing and brand building strategies, non-profit fundraising, and identifying, building and maintaining strategic partnerships. She is also the daughter of two small business entrepreneurs and became a co-owner herself before the age of 30. Before starting 615innovations, Tina was vice president and equity partner at a multi-million dollar state and local government affairs firm in Washington, DC. She was responsible for acquiring new clients as well as retaining and growing existing relationships. Tina also led the firm's marketing practice while at the same time spearheaded the development of a brand new service offering – from ideation to launch and GTM strategy to on-going development. Last, but certainly not least, Tina was the lead representative for identifying and maintaining strategic relationships with key-industry partners such as The Council of State Governments, Women in Government Relations, National Lieutenant Governors Association, and The National Foundation of Women Legislators. Being the ambitious leader that she is, Tina is just as passionate about empowering other women. For that reason, she was an active volunteer for Women in Government Relations, where she was a founding member and co-chair of the State Relations Task Force from 2013-2017, a 2017-2018 Board of Director and the 2018-2019 Fundraising Committee Chair. In addition, from 2013-2018 she served as an Officer of the Board of Directors for the Washington Area State Relations Group and was voted President in 2017. Undeterred by her growing success in DC, Tina followed her love for Nashville and her passion for live music and moved to Music City in December 2017. Thinking that 2020 was a year for new beginnings, she left the government relations firm at the end of January to pursue new opportunities and experience new challenges – and that she is! Tina used the 2020 downtime to create and innovate, hence the conception of 615innovations. Tina graduated from Saint Joseph's University in 2008 with a BA in Marketing and lives in East Nashville with her Goldendoodle puppy, Brooks. "Brooksie" is named after Brooks and Dunn singer Kix Brooks.
TESTIMONIAL
"I've had the pleasure of working with Tina for a few years in various leadership capacities. Her forward-thinking will be a tremendous boost to any company or organization looking for a strategic edge."
Jody Thomas
Executive Director
National Foundation for Women Legislators
GET STARTED
Schedule a call with us.
Copyright 2020 - 615innovations, LLC - All Rights Reserved | Privacy Policy