615i's Sales Webinars & MasterClass
Your NEXT CHANCE is coming this Fall 2022!
This fall we will be launching our first, virtual 6-week course!
Sign up here to get on the waitlist as there are only 10 spots available and they will be first-come-first served!
Propel Your Revenue
with 615innovations' 6-Week Virtual Sales MasterClass.
MORE DETAILS COMING SOON!
A full sales toolkit:

strategy worksheets, plug & play emails, scripts & templates, worksheets, checklists, client-facing questions, and more 
A clear, concise

elevator pitch and value prop

as well as a clear understanding of your offerings' features, advantages and benefits

s

o you can sell the problem you solve, not just what you do. 
You will gain the confidence you need to win your sales deals and crush your revenue goals. 
What People Have to Say About the Sales MasterClass
Tina's workshops are often some of the highest rated among our suite of high quality entrepreneurial programming.
Brynn Plummer
Vice President, Equity, Inclusion & Community, Nashville Entrepreneur Center
I don't know what else we could have learned. It all seemed very comprehensive and the templates were great.
If you need to hone your skills in any of the areas listed below, this sales training is for you. For example, you will learn…
The Art of Prospecting
How to Identify & Build Your Ideal Buyer Persona
Crafting an Impactful Message & Sales Pitch
Generating Qualified Leads
Sales and Account Management Frameworks


Tips for Navigating Every Conversation within the Sales Process
How to Overcome Objections
Negotiation Tactics including Selling Multi-Year Deals
Leveraging Urgency Drivers
How to Effectively Onboard, Manage, Renew, and Grow Accounts
Ways to Structure a Sales Team
Tips for Submitting a Memorable RFP
YOUR SATISFACTION IS OUR PASSION
Survey Results from Our Students
Participants who rated the overall quality of the content at least 8 out of 10
Participants who rated the quality of the tools, templates & exercises at least 8 out of 10
Participants who said they would recommend the class to a friend or colleague
B2B sales professionals and small business owners
Professionals who are selling higher priced products/services with longer sales cycles and multiple decision makers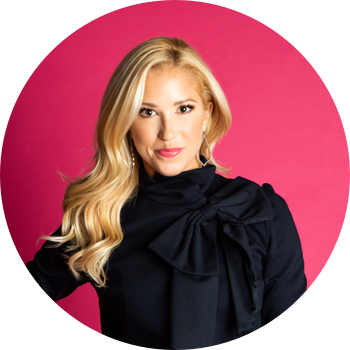 Meet the Instructor
Tina Phillips is the founder and CEO of 615innovations, a Nashville-based business development consulting firm. She is an experienced business development executive with over a decade of proven success generating top-line revenue through new client acquisition, retention, product development, marketing and brand-building strategies, non-profit fundraising, and identifying, creating and maintaining strategic partnerships. She is also the daughter of two small business entrepreneurs and was invited to become an equity partner of a multi-million dollar services consulting firm before the age of 30. She has experience selling to chief officers and heads of government affairs functions of Fortune 100 companies such as Walmart, Verizon, and 3M.
If you are unsure if this class is right for you, please feel free to reach out to Tina to learn more by emailing her at [email protected]
Copyright 2020 - 615innovations, LLC - All Rights Reserved | Privacy Policy